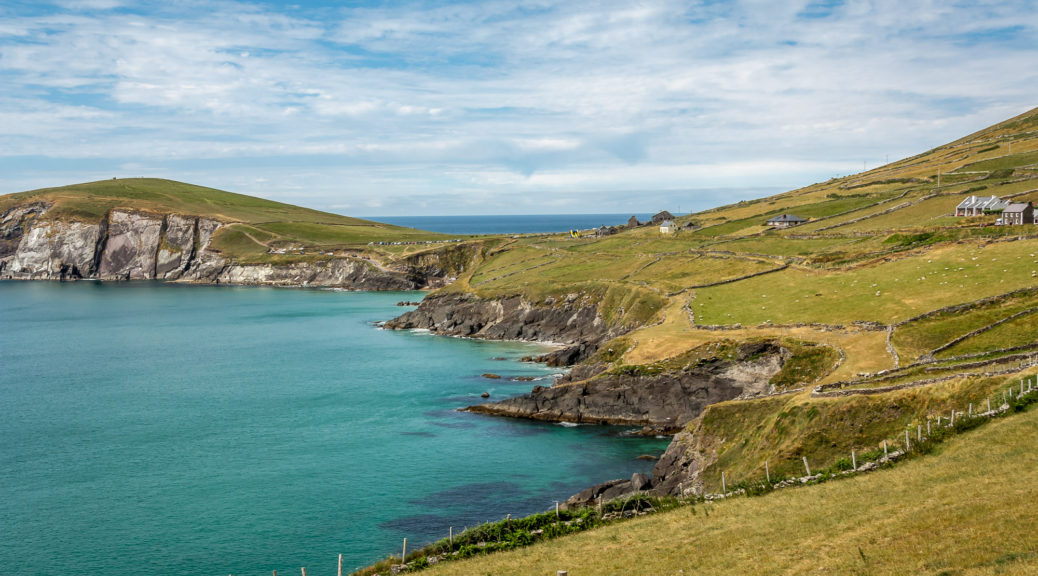 Experiencing Irish Life in Cork and Dingle
Experiencing Irish Life in Cork and Dingle
Before I talk about our time in Cork and Dingle I have to mention our quick sojourn to the west coast town of Lahinch and our visit to the Cliffs of Moher.  We had stopped in Lahinch to visit more of my relatives.  While we were there we decided we couldn't miss the opportunity to see the famous cliffs, located just a few kilometers away.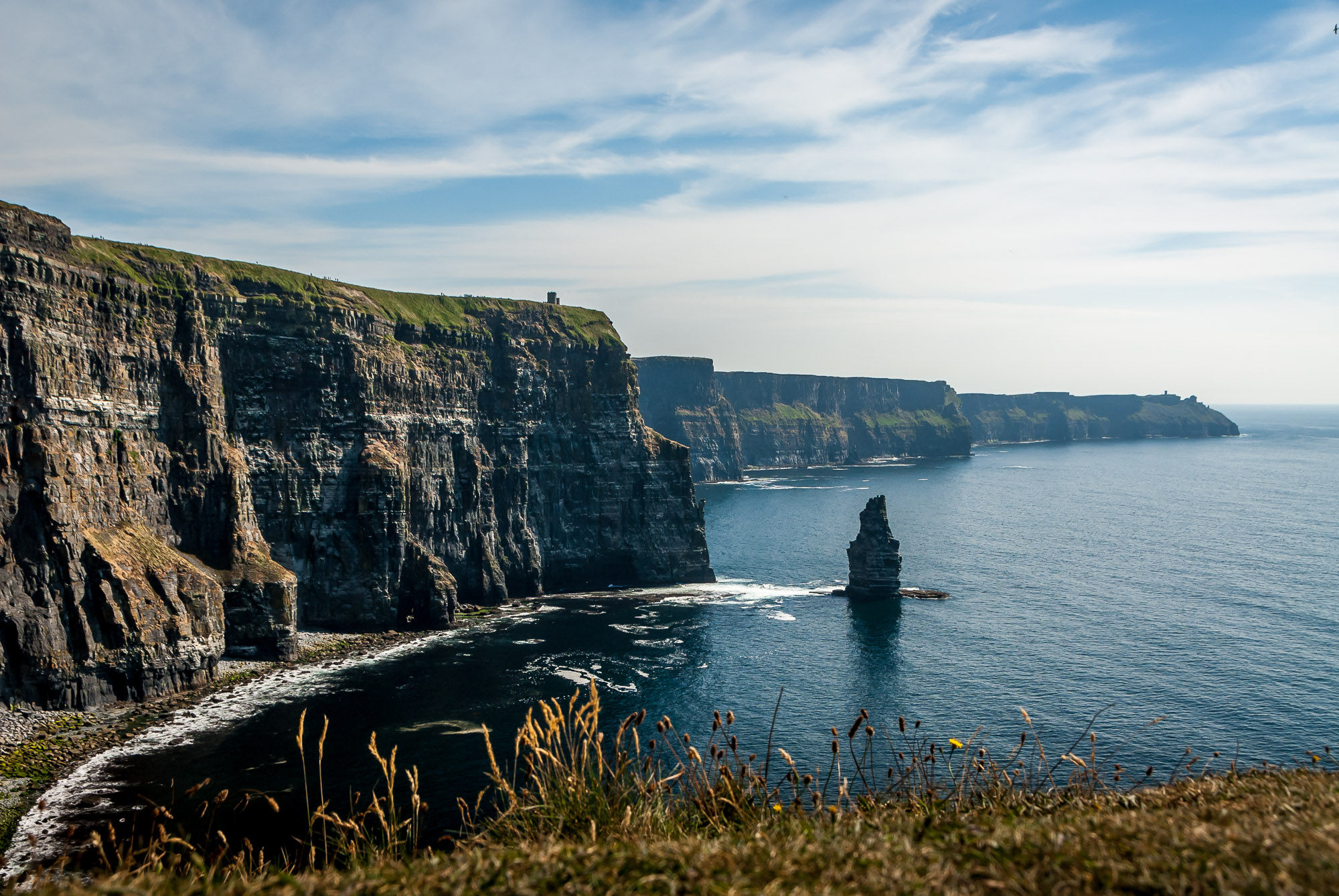 I had been to the Cliffs of Moher on my first trip to Ireland five years ago but I was excited for Nora and Dan to get a chance to see them.  The first time I went I was on an organized tour with limited freedom to explore.  This time we were able to park a little ways away from the main parking lot and almost completely avoided the crowds.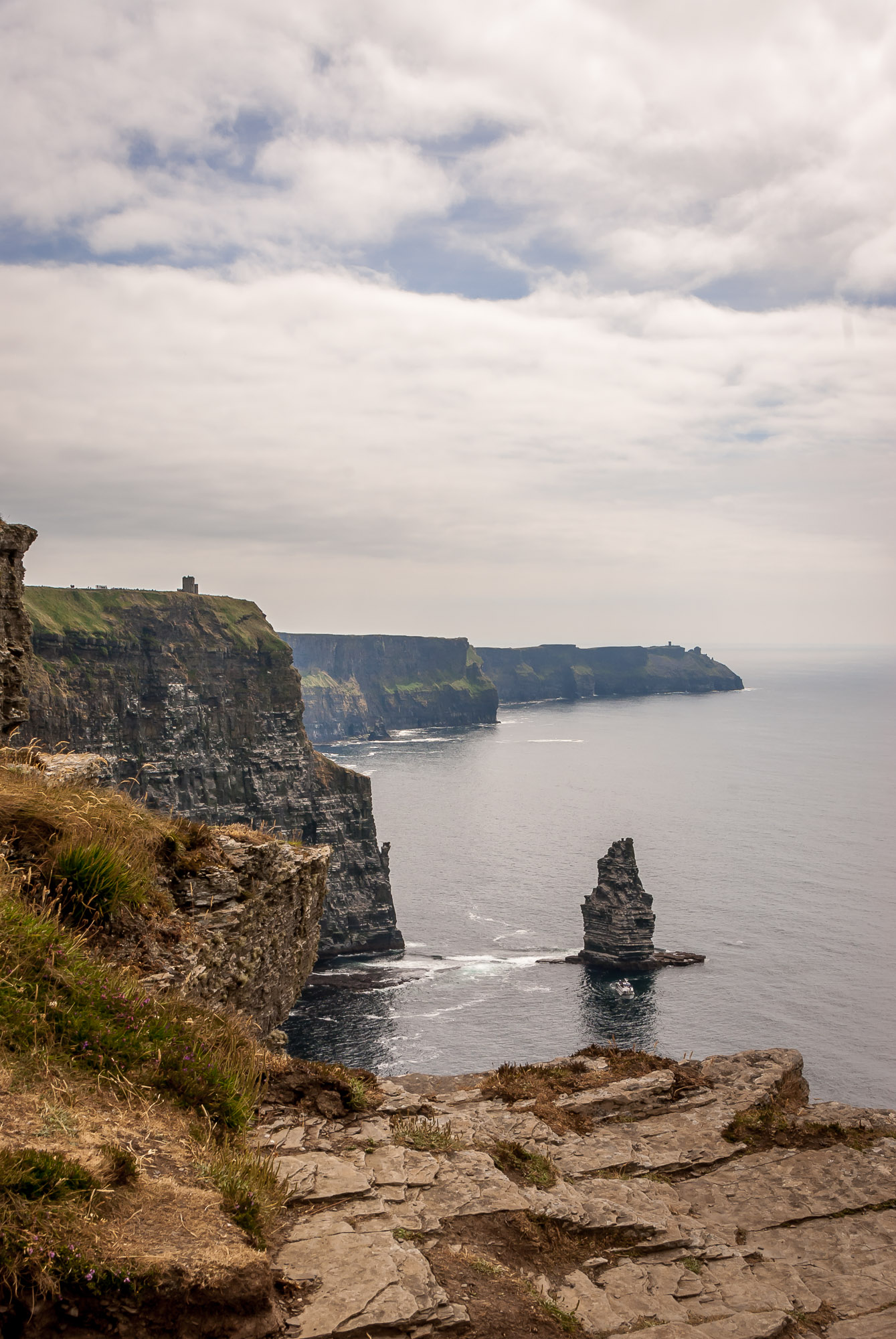 The scenery was completely different than back on the east coast.  I'm so glad we got a chance to see this uniquely beautiful part of the country.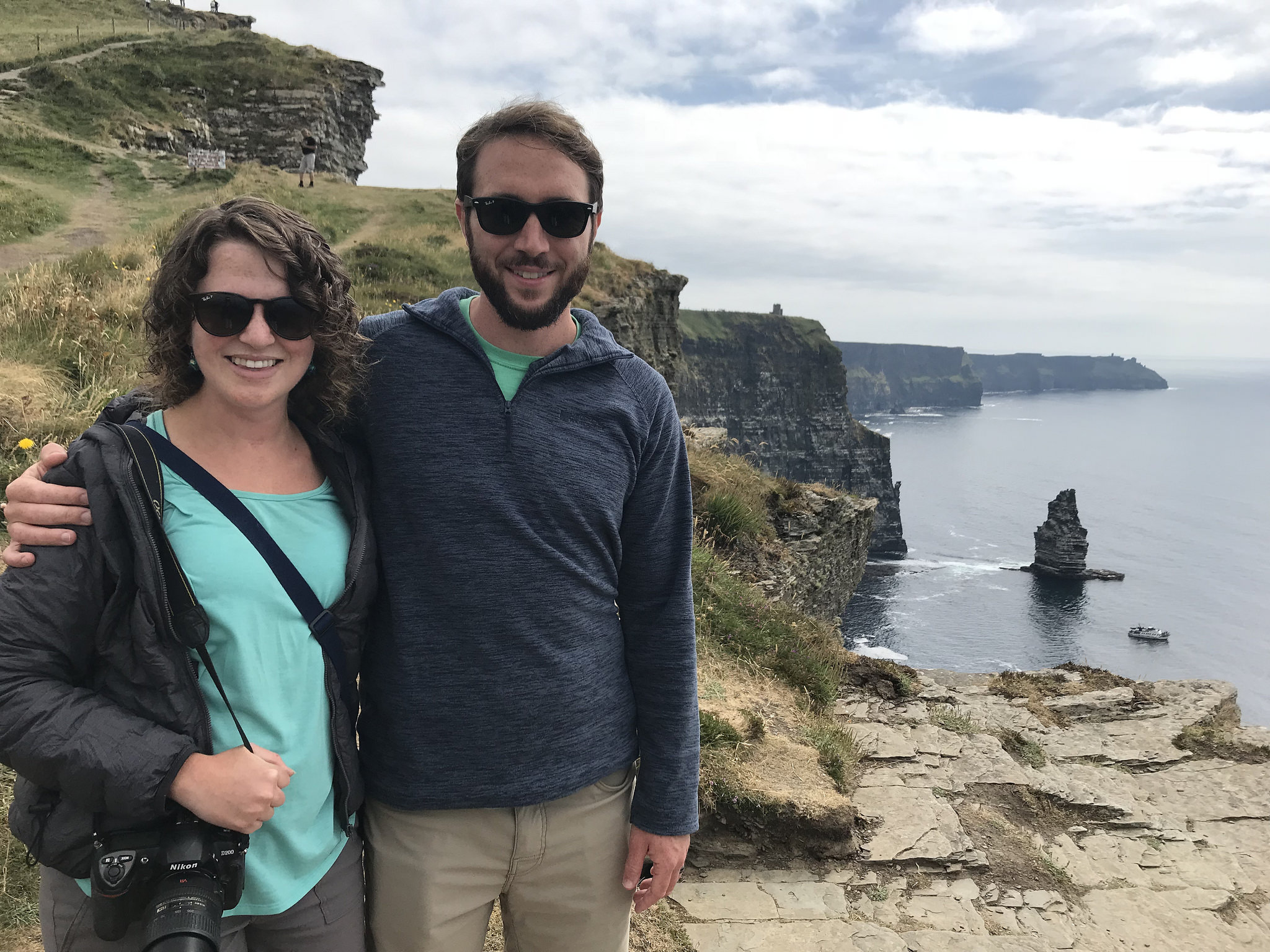 Cork City
After leaving Lahinch Nora headed back to Dublin dropping us at the bus station along the way.  We said our goodbyes and then we were on our own again, headed for Cork. Cork is Ireland's second largest city but, with a population of less than 150,000 people, it feels more like a large town.  We loved it.  To me Cork was the perfect combination of  urban convenience and the charm of small town Ireland.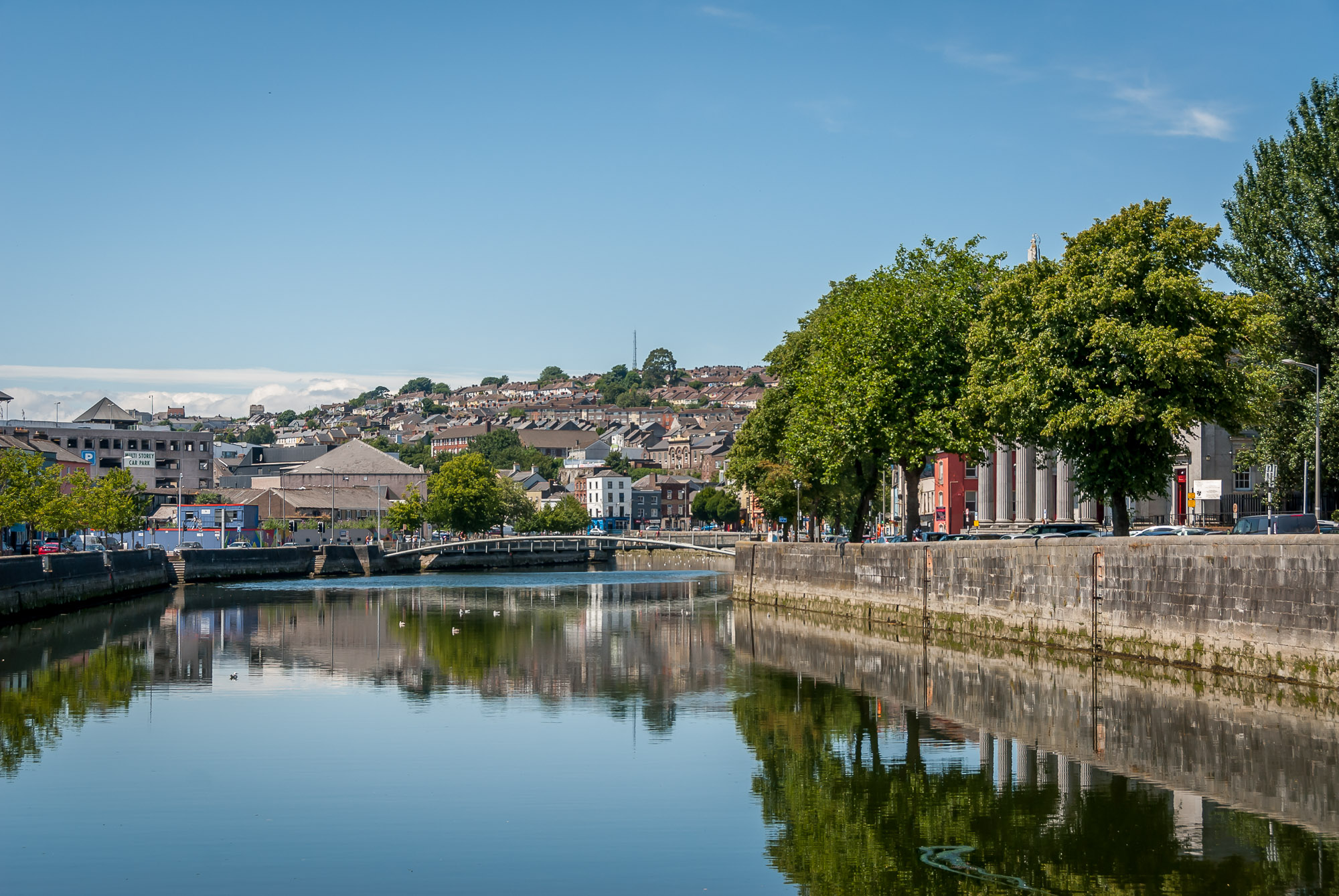 Cork doesn't have a lot of tourist attractions so we got a chance to just relax and take advantage of being in an English speaking country.  We went for runs along the river.  We went to a board game Meetup and had a fun night chatting with locals and learning some new games.  We saw a hilariously bad stand up comedy show where we got to laugh (and groan) at the jokes of local up-and-coming comedians. We were there long enough to find a favorite pub and go back to it several times.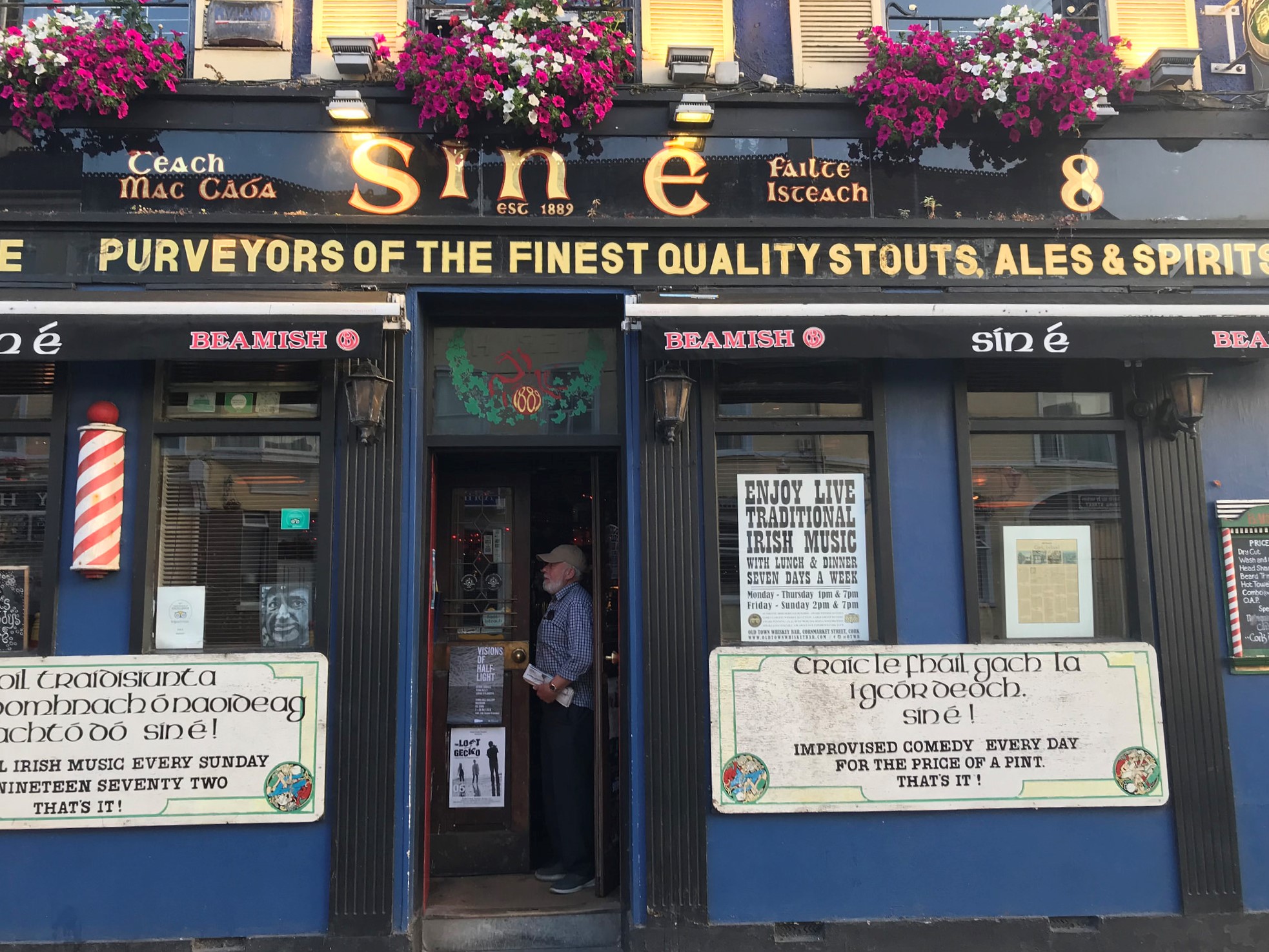 We did do a bit of sightseeing during our five days there, visiting the historic Cork Gaol (prison) and the charming art museum.  But mostly we loved getting to take our time and just experience life in Cork.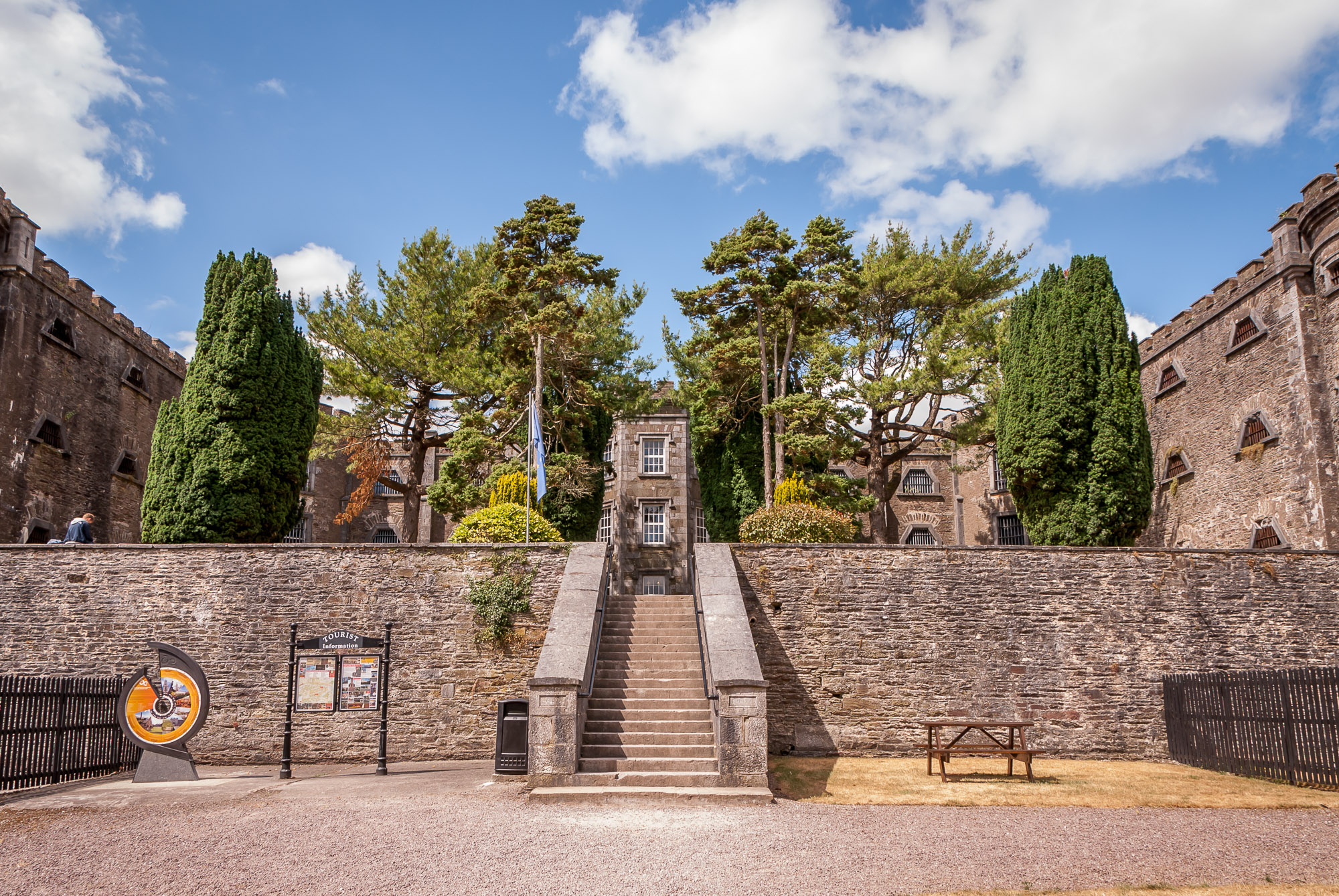 Dingle
When we chose Dingle as a stop on our Irish tour we knew very little about it.  Over the years I had heard various people mention how beautiful the Dingle Peninsula is so we figured it was worth a stop.  It did not disappoint.
Dingle town is quirky and charming.  It is home to several pubs that double as hardware stores, a uniquely small-town-Ireland phenomenon.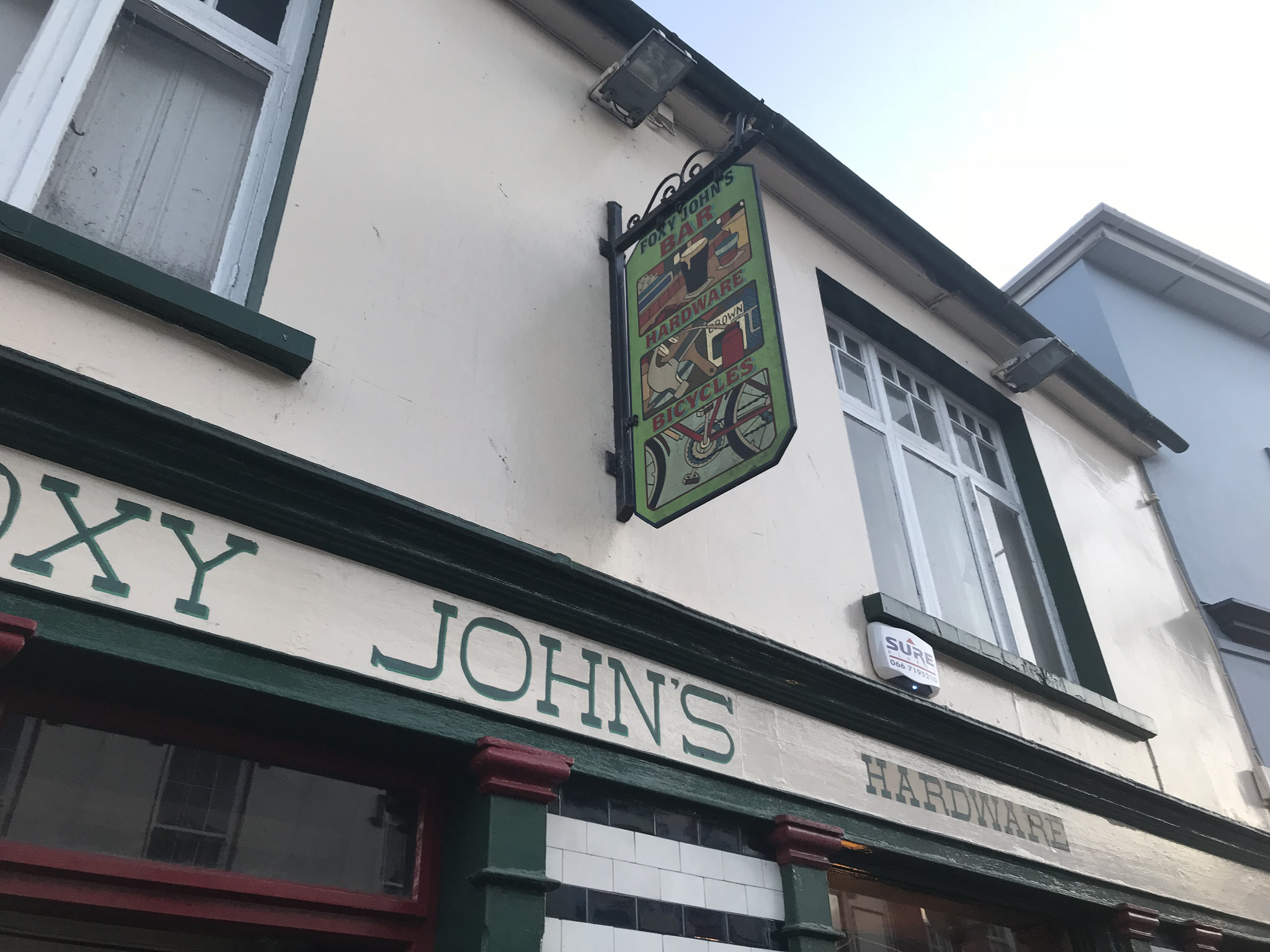 Dingle is where we found the best ice cream we've had on this trip.  Dan is still lamenting that we didn't make it to Murphy's a few more times.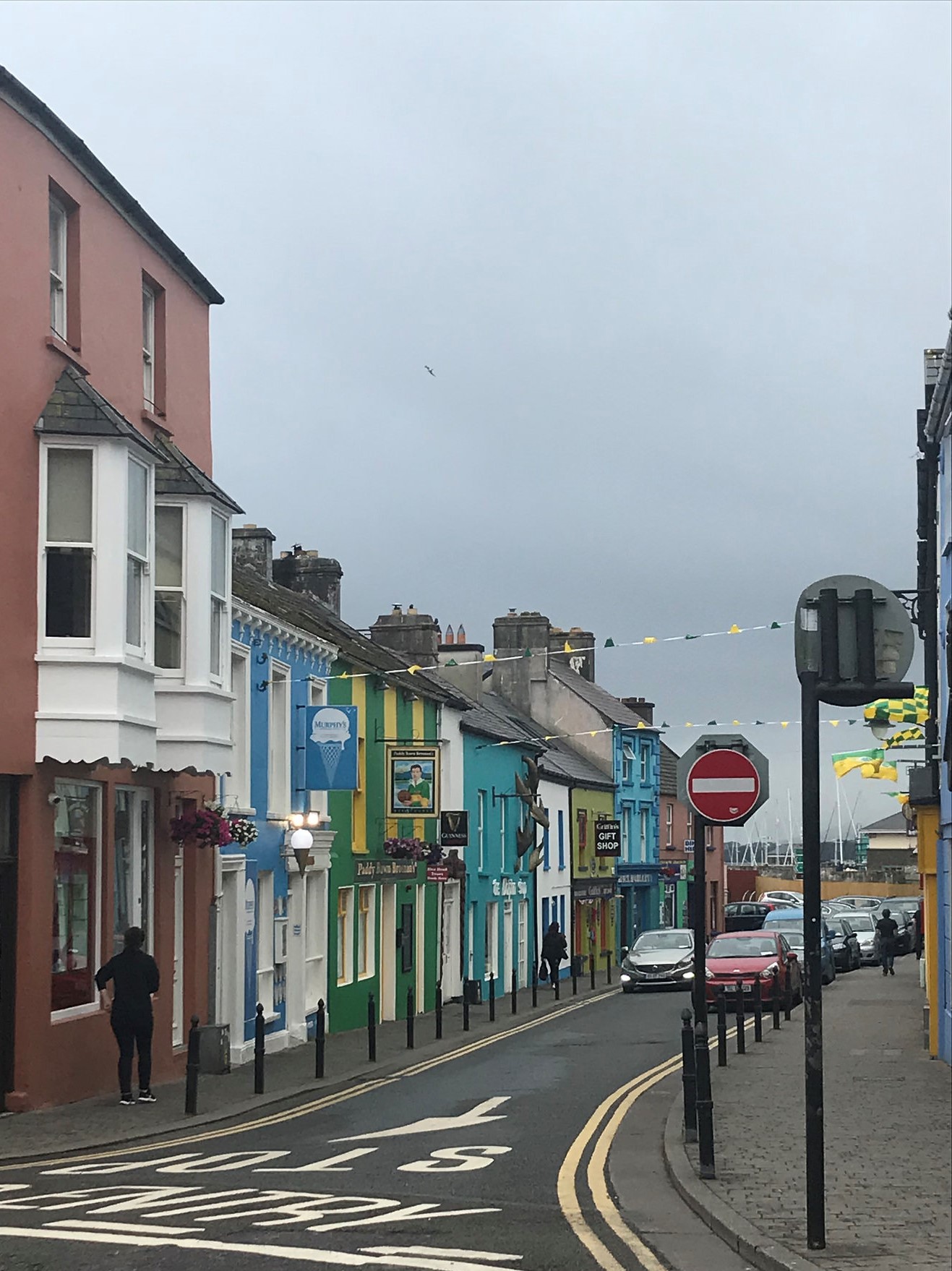 There aren't a ton of tourist attractions in Dingle but there is a former convent that is now home to an arts and cultural center.  Inside are some of the most stunning stained glass windows I've ever seen.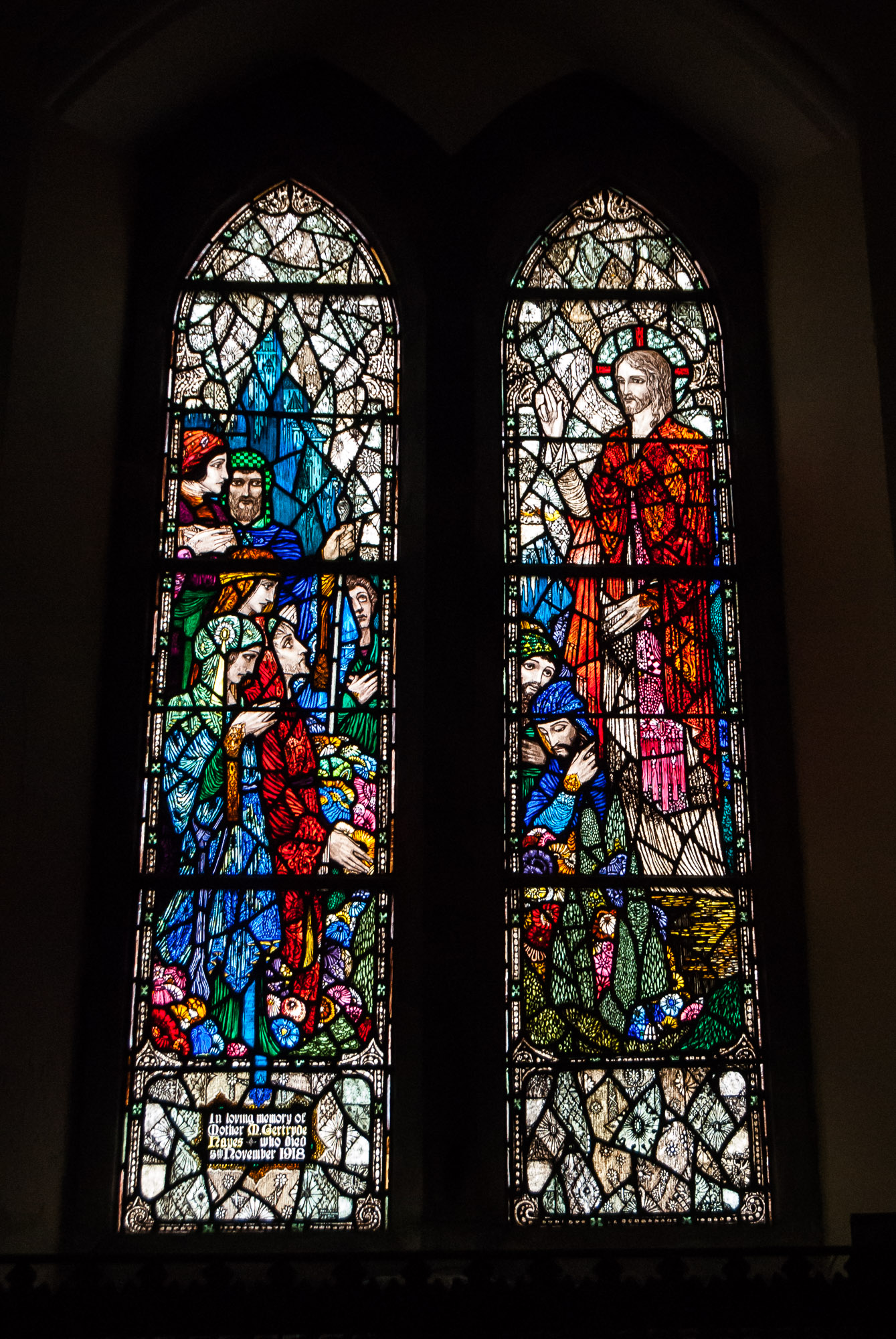 Harry Clarke is one of my favorite newly discovered artists from this trip.  We saw samples of his work in a few places as we traveled around Ireland but the windows in Dingle were particularly beautiful.  I love the intricate details that suffuse his work and the graceful way his figures dissolve into colorful and complex patterns.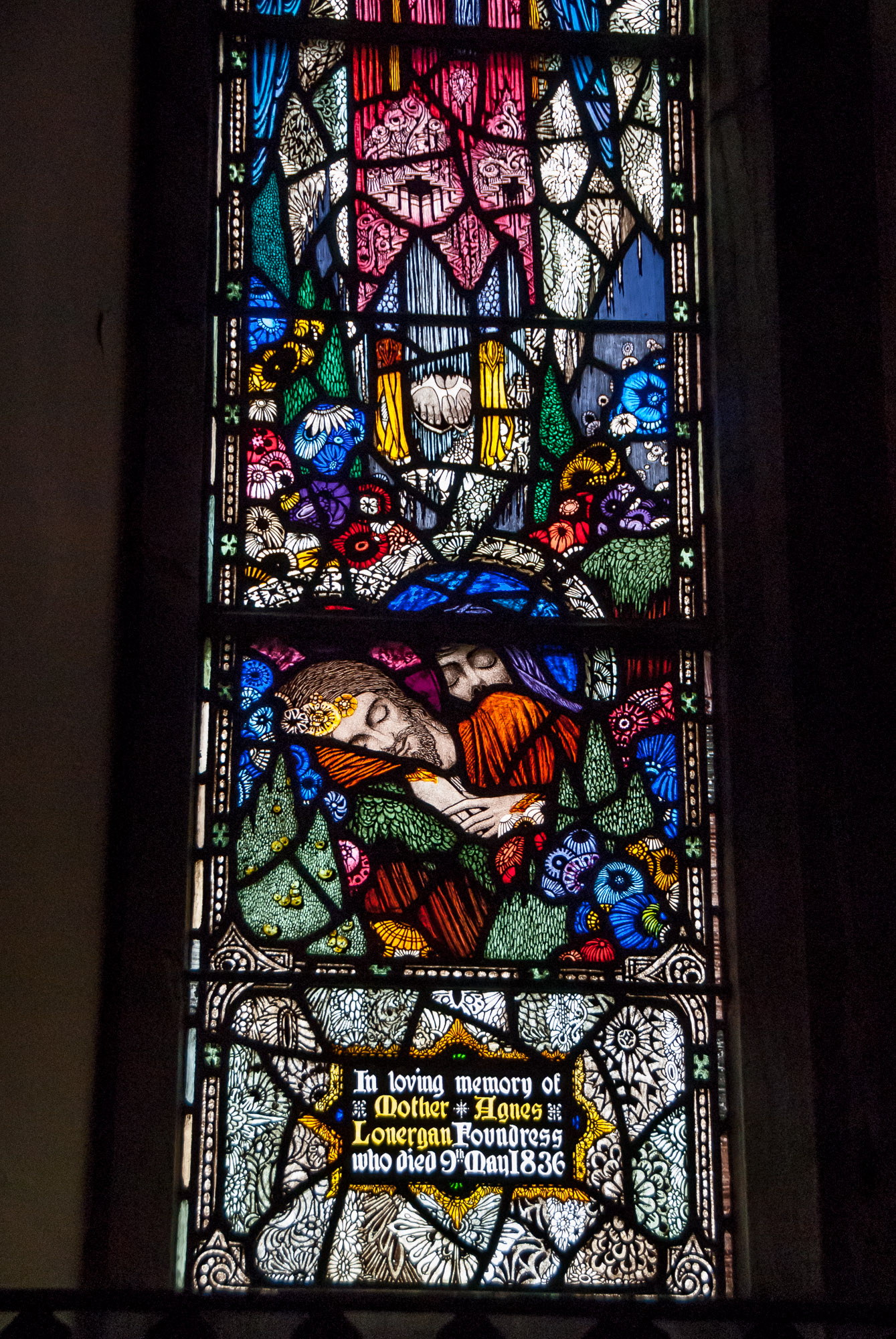 We loved hanging out in Dingle town but the definite highlight of our time there was the biking the Slea Head loop.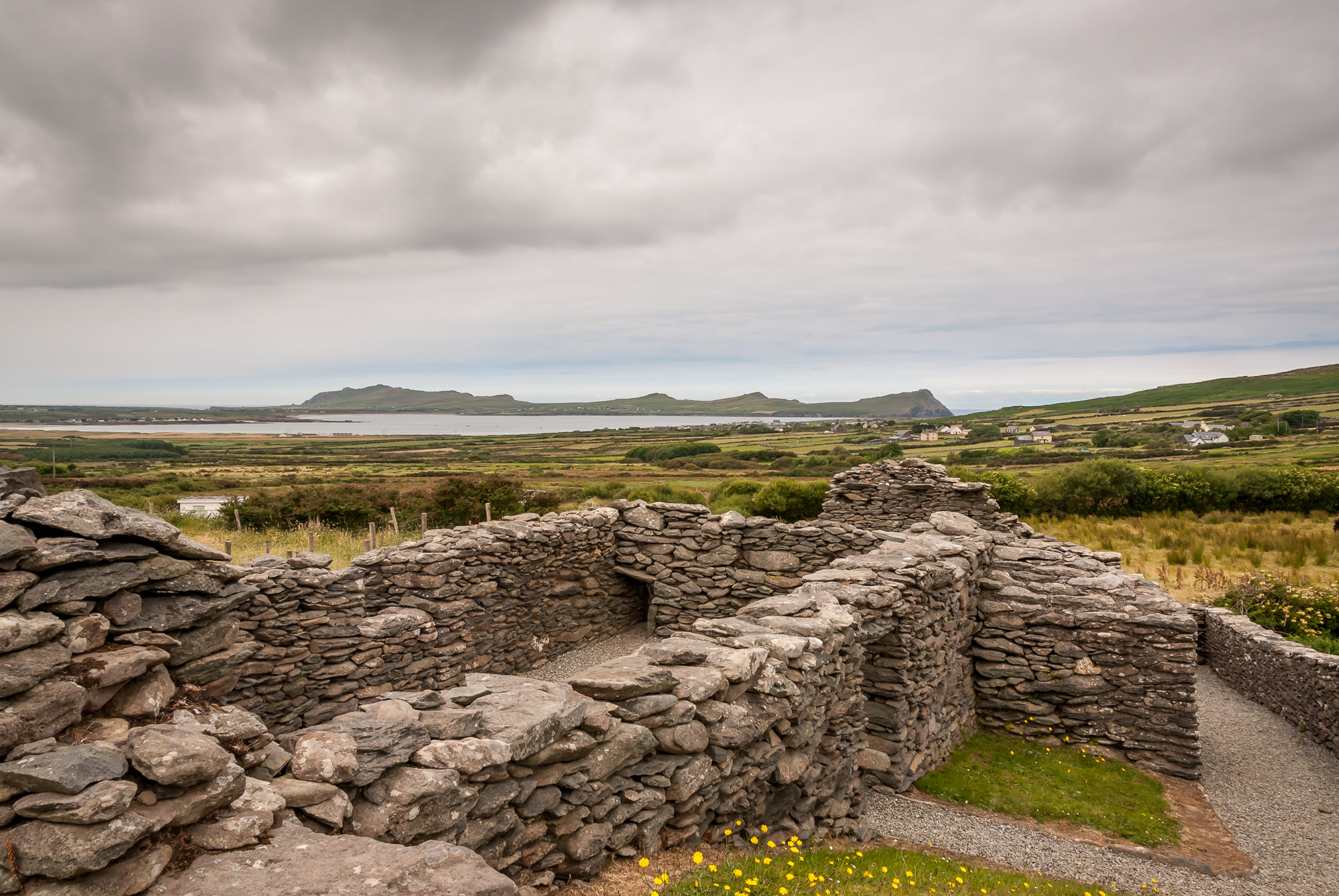 This 25 mile ride was recommended by our hostel.  When we rented our bikes the shop manager mentioned that we would start by going up a 'little'  hill but after that it would be mostly flat.  Well that first hill wasn't so little and it certainly wasn't the only one but the views were well worth the challenge.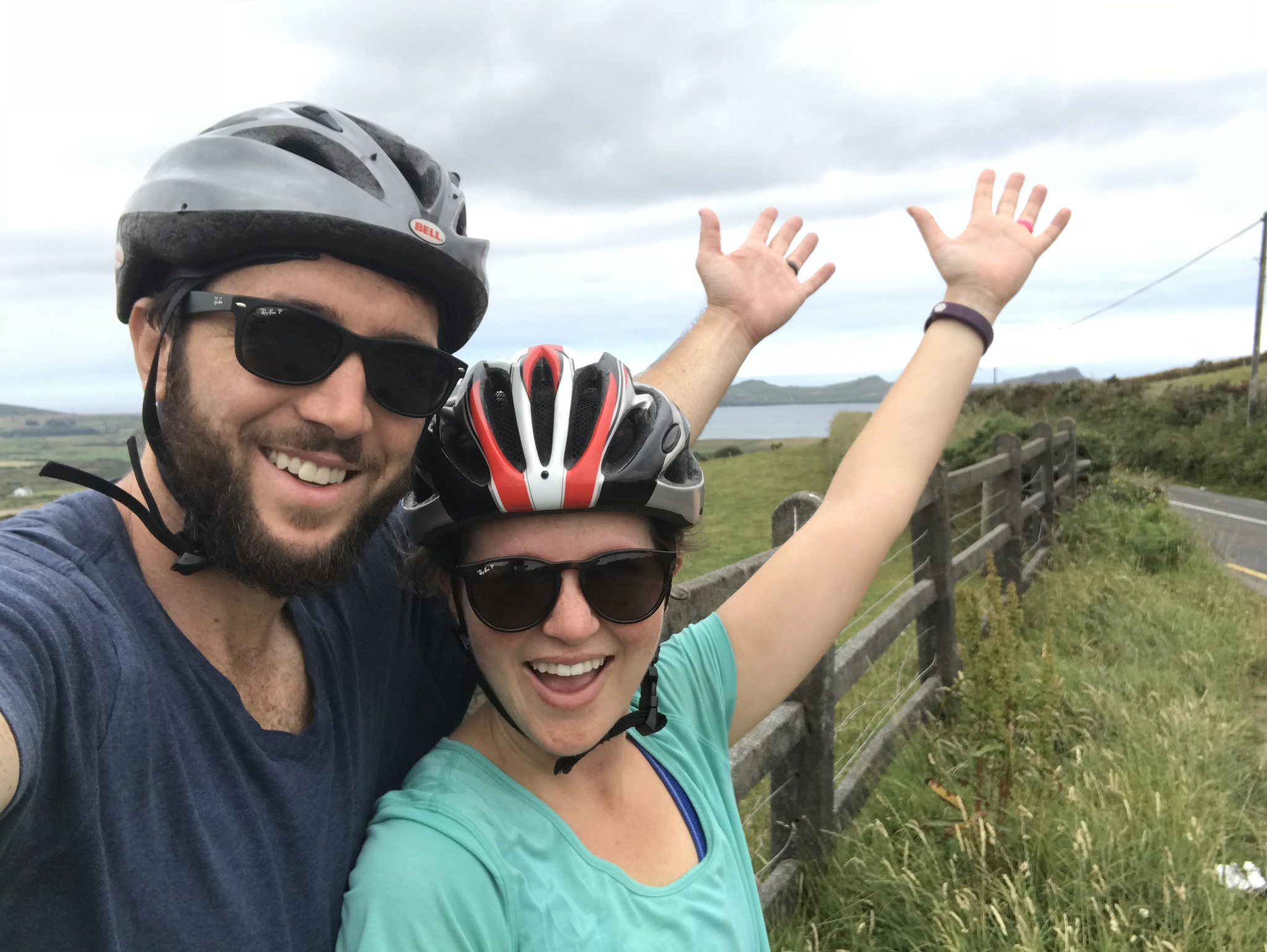 Biking the Slea Head loop really made me understand what people are talking about when they rave about the beauty of the Dingle peninsula.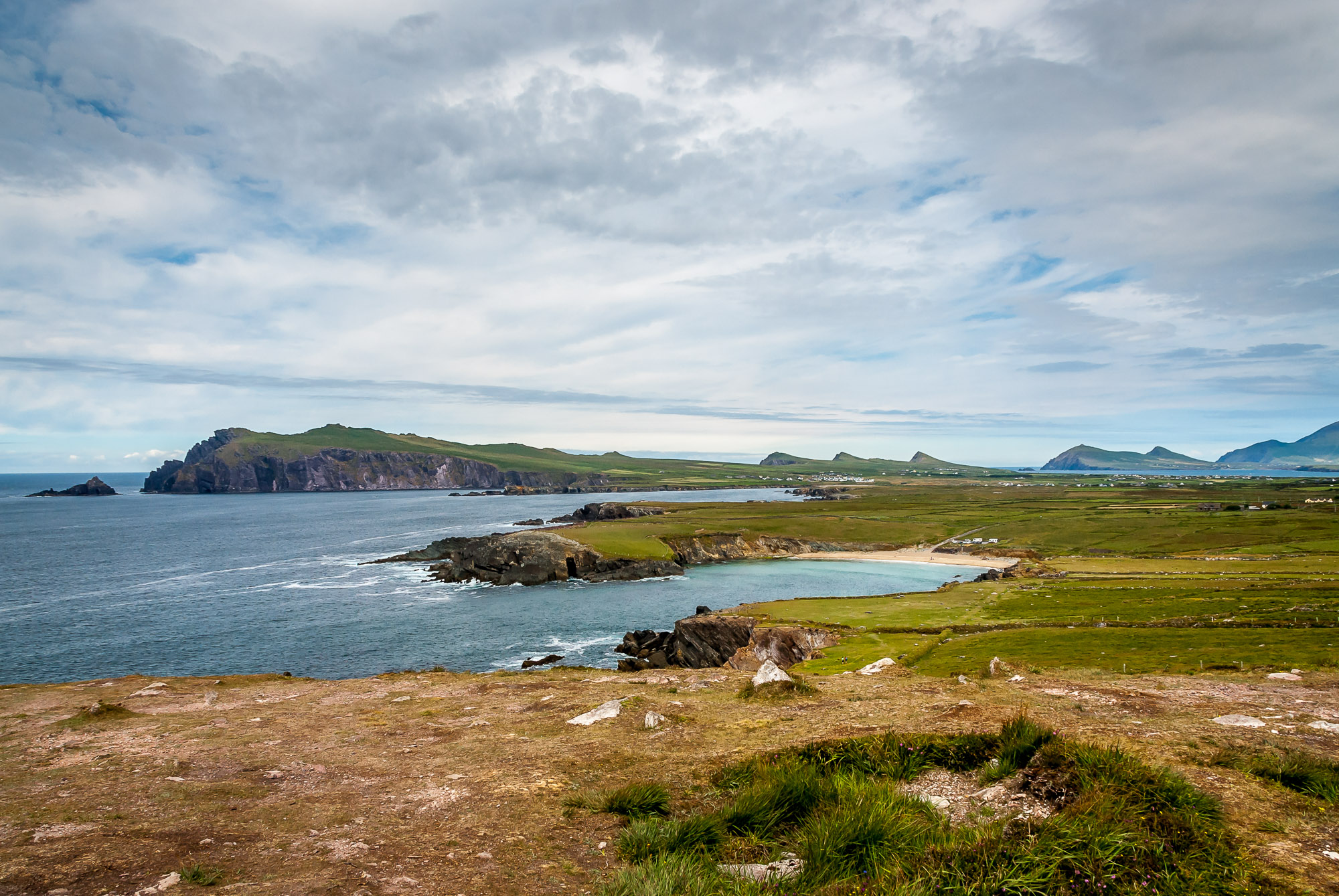 As we biked along Dan and I kept turning to each other and marveling at what we were seeing.  We've seen so many examples of stunning natural landscapes on this trip but the diversity of geography on this planet continues to amaze me.