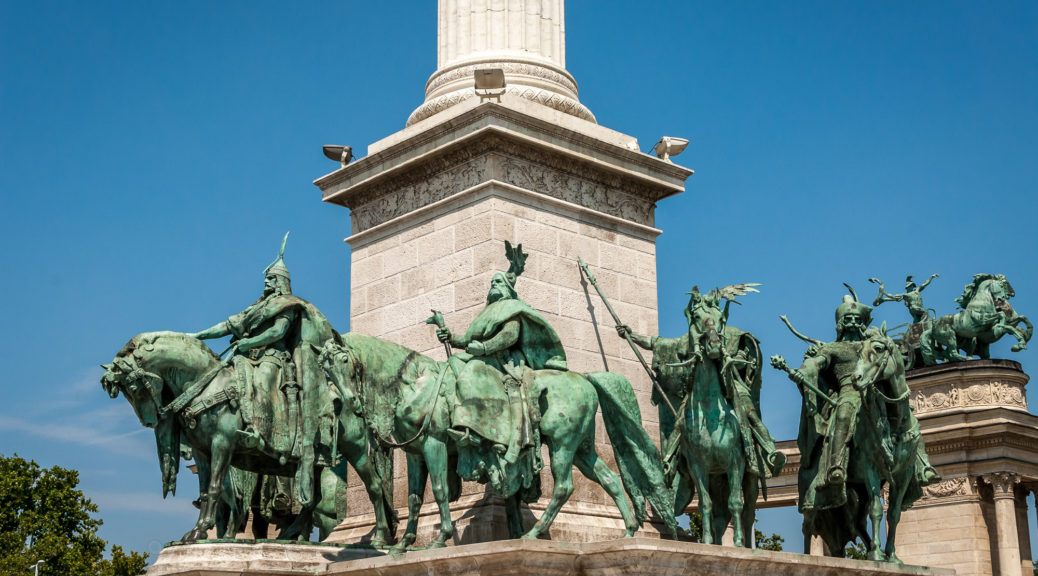 At the beginning of August Dan's brother, Sam, and our friend, Spencer, met us in Budapest.  We were super excited to see some familiar faces and to share our travels with friends from back home.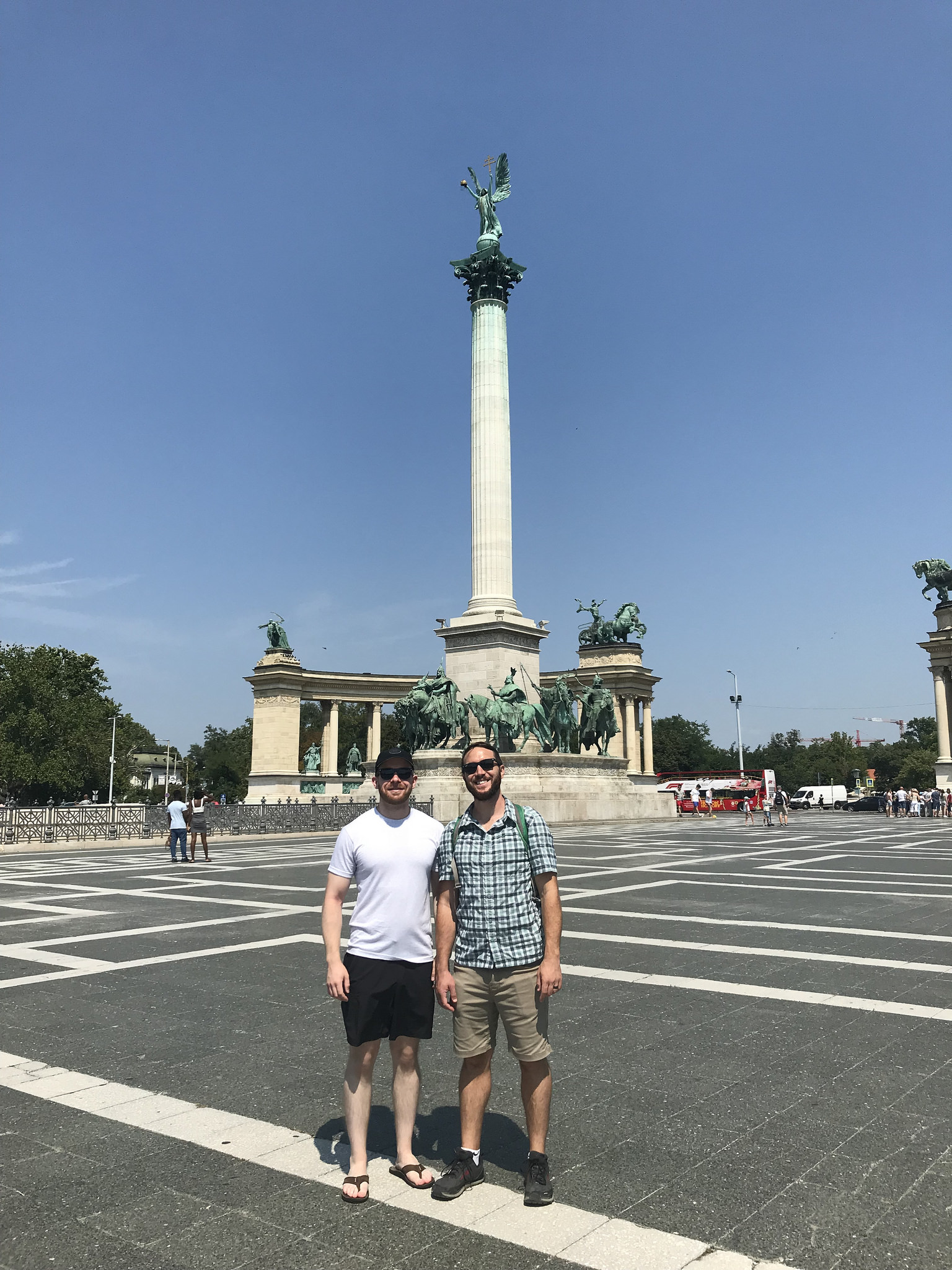 At this point, though, we've come to realize that traveling with other people means picking up the pace.  While Dan and I have the luxury of moving slowly and keeping our plans relatively loose, most people only get to travel for a few weeks a year and, understandably, want to squeeze as much as possible into their trip. Our time in Budapest was pretty jam packed with sightseeing and, looking back now, the city is a bit of a blur for me.  But I do know that we had a great time.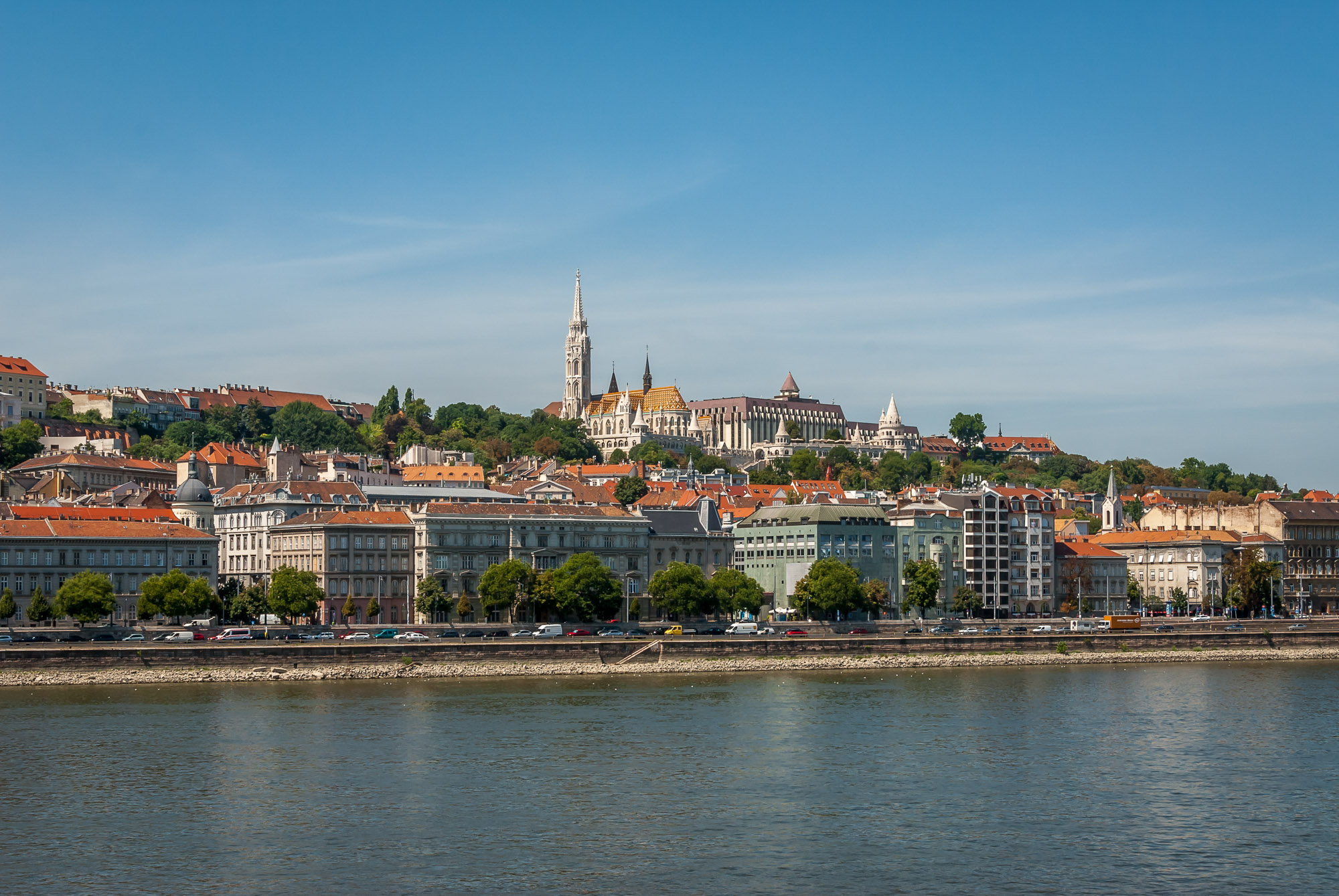 Before arriving I didn't realize that the city is actually physically divided by the Danube into two parts: Buda and Pest.  Buda is the quieter, hillier half.  We spent one full day wandering around Buda and exploring it's many monuments.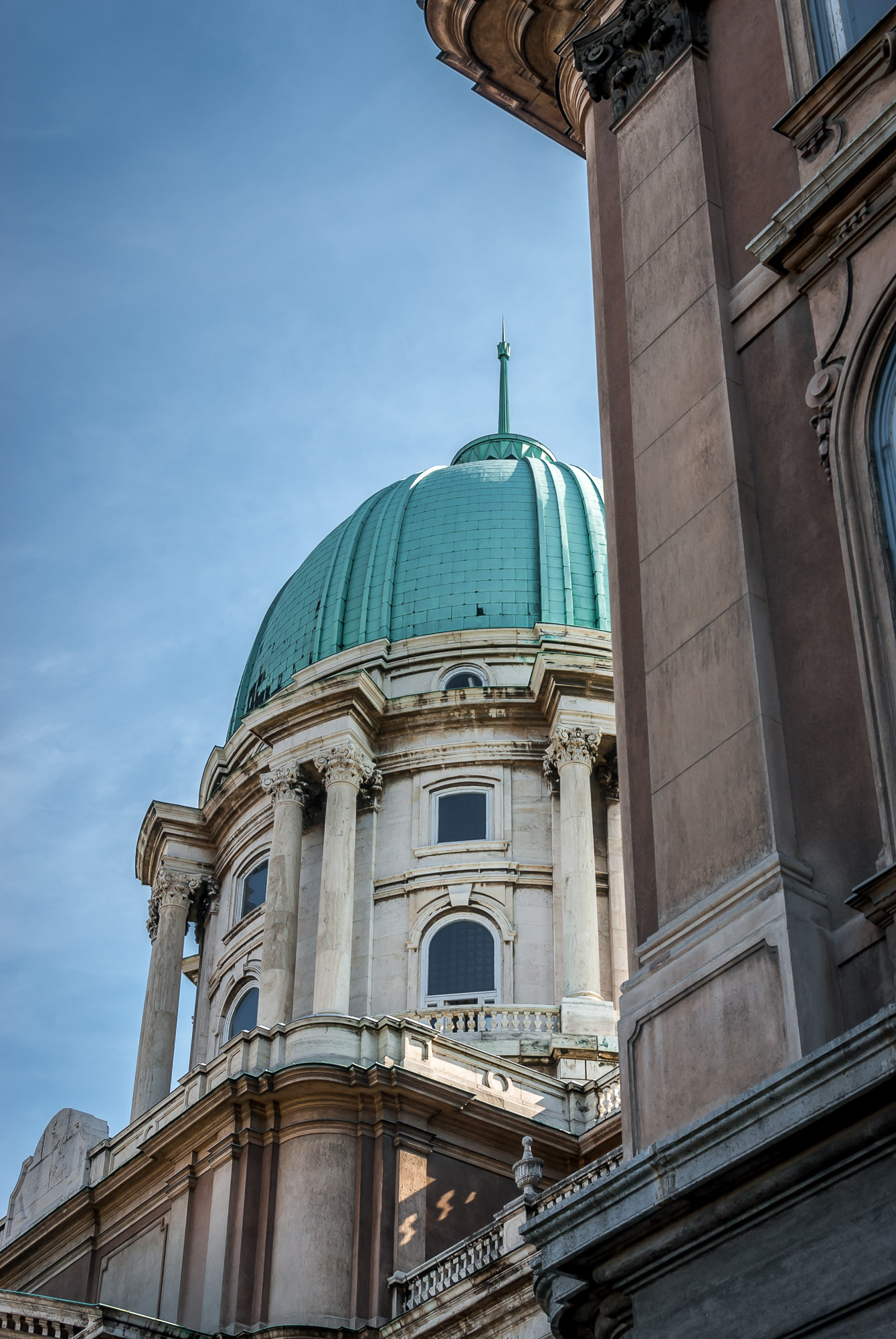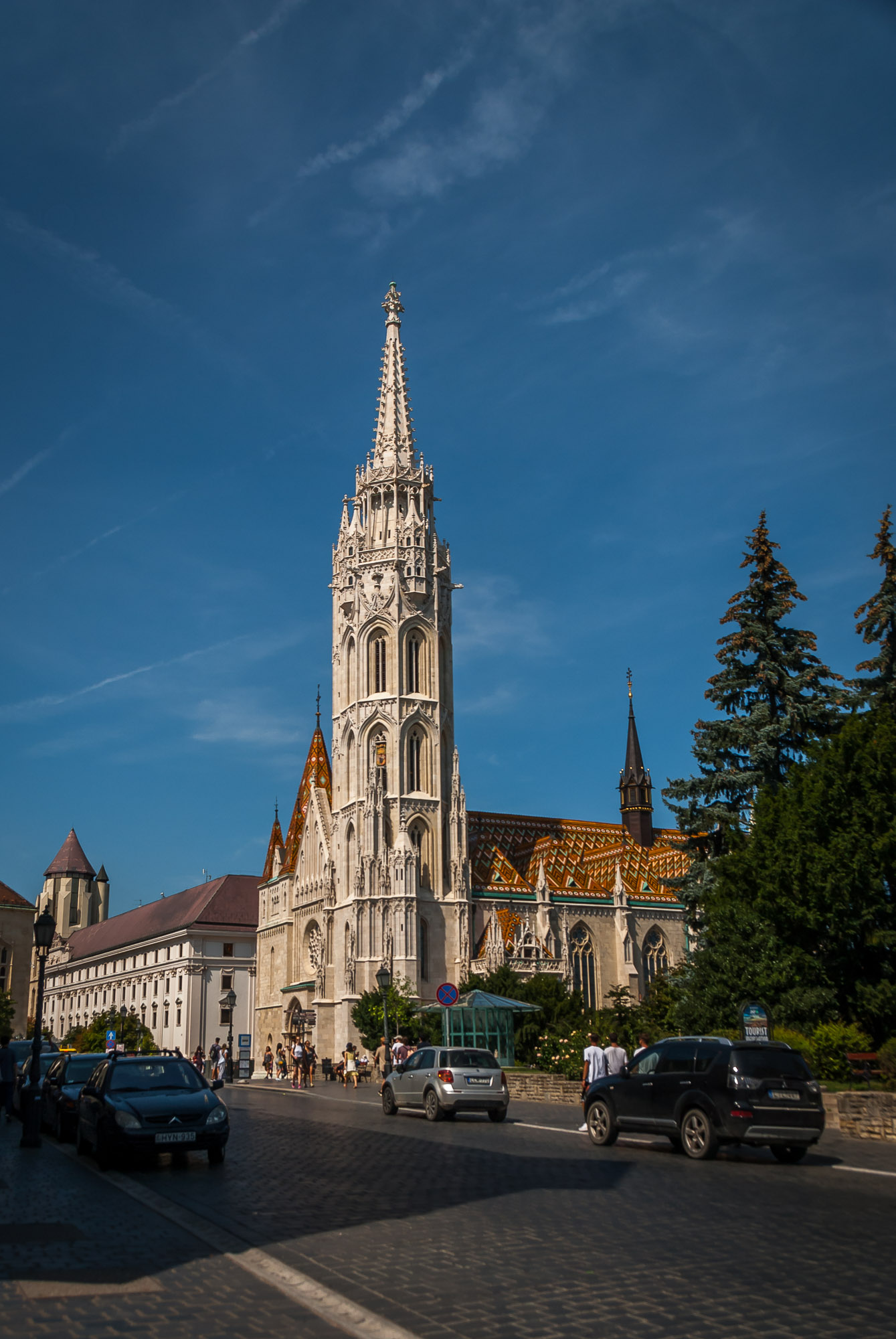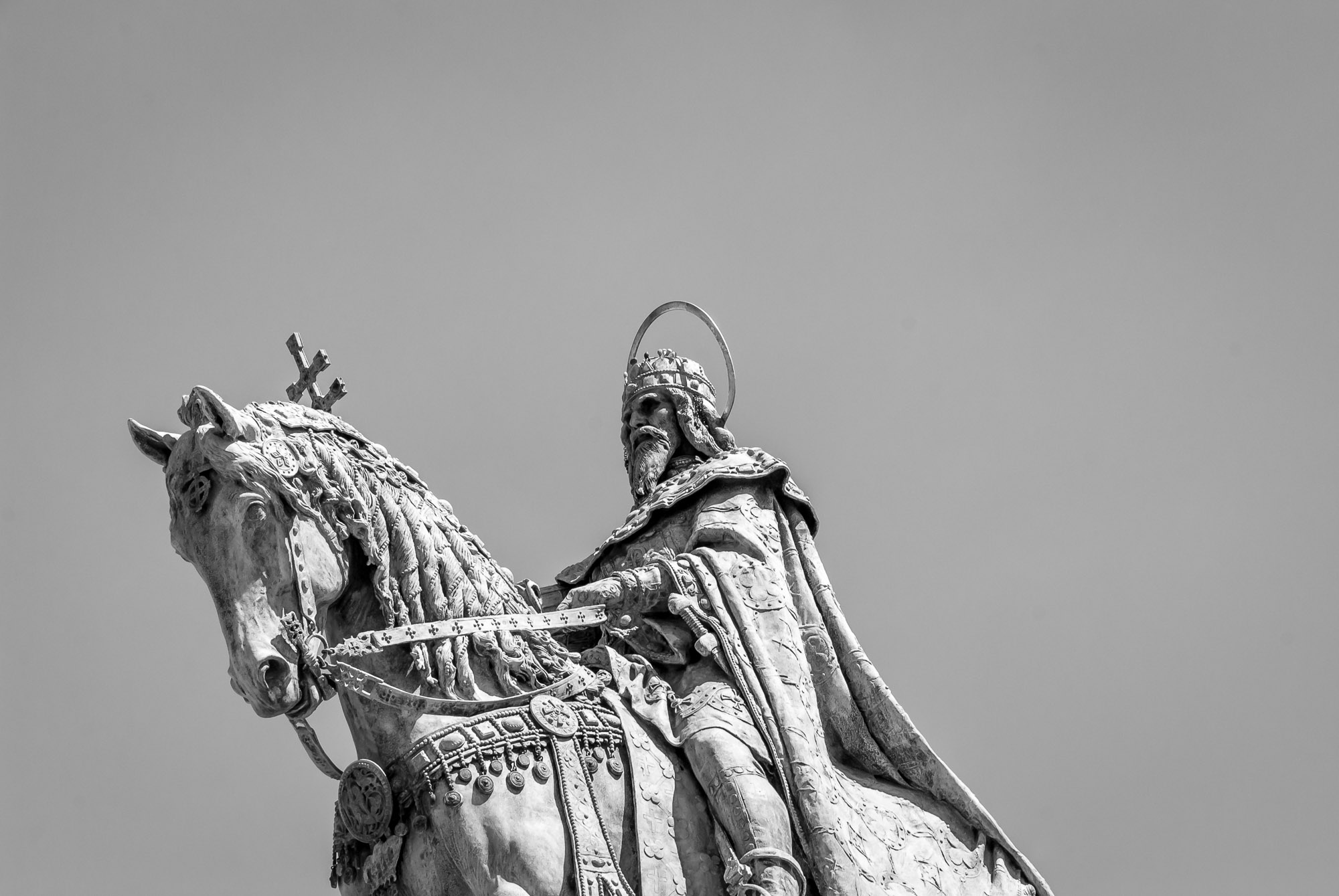 The Buda side of the river was pretty packed with tourists but, even so, it retained its peaceful atmosphere compared to the bustling Pest side.  I really enjoyed exploring the monuments and museums in the area but my favorite thing about the Buda hills would have to be the views.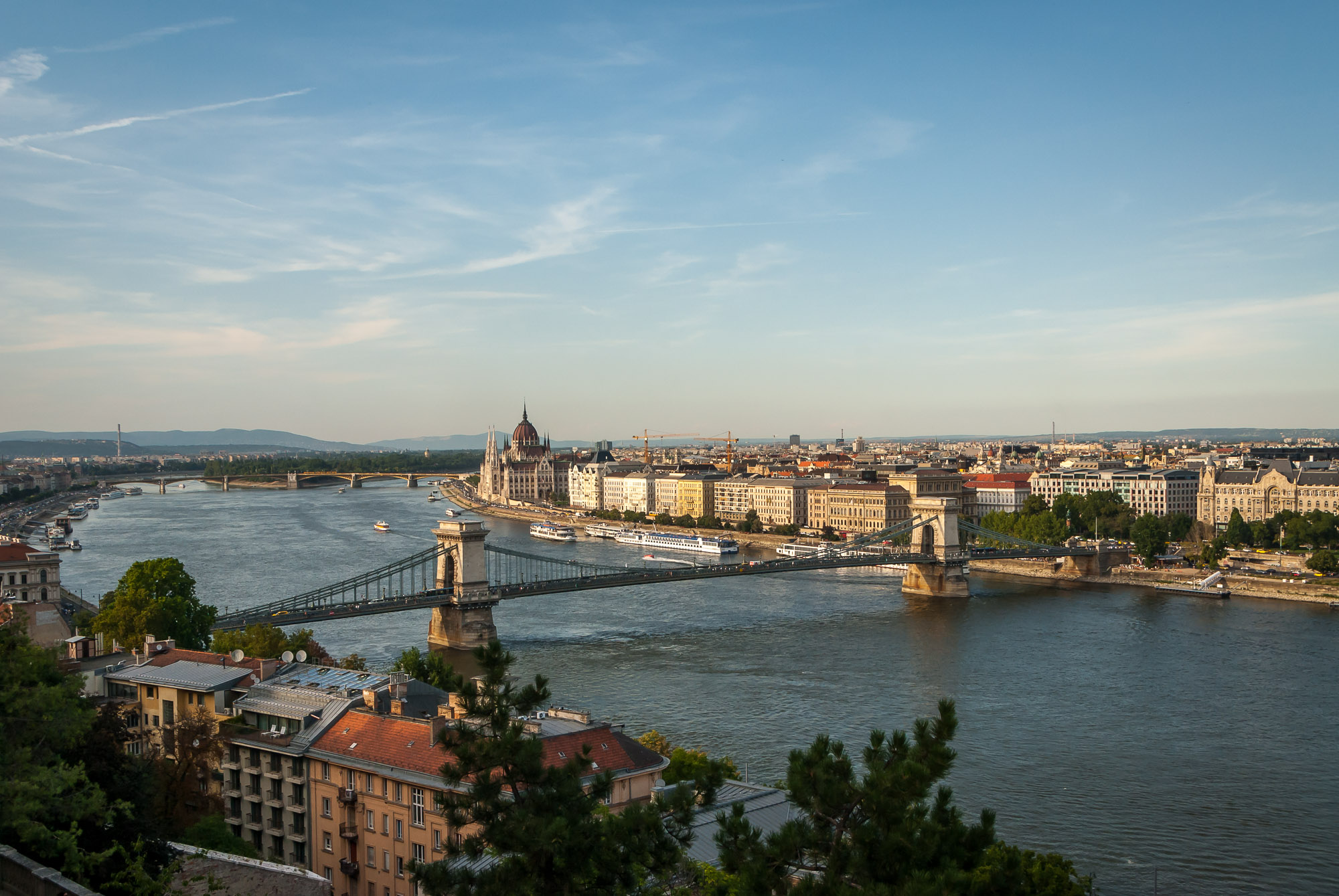 As we walked along the castle walls in the late afternoon I could not stop taking pictures of the river and the dramatic Parliament building on the opposite bank.
Even though our time in Budapest was fairly busy we made sure to make time for a uniquely Budapest experience – spending a day at a bathhouse.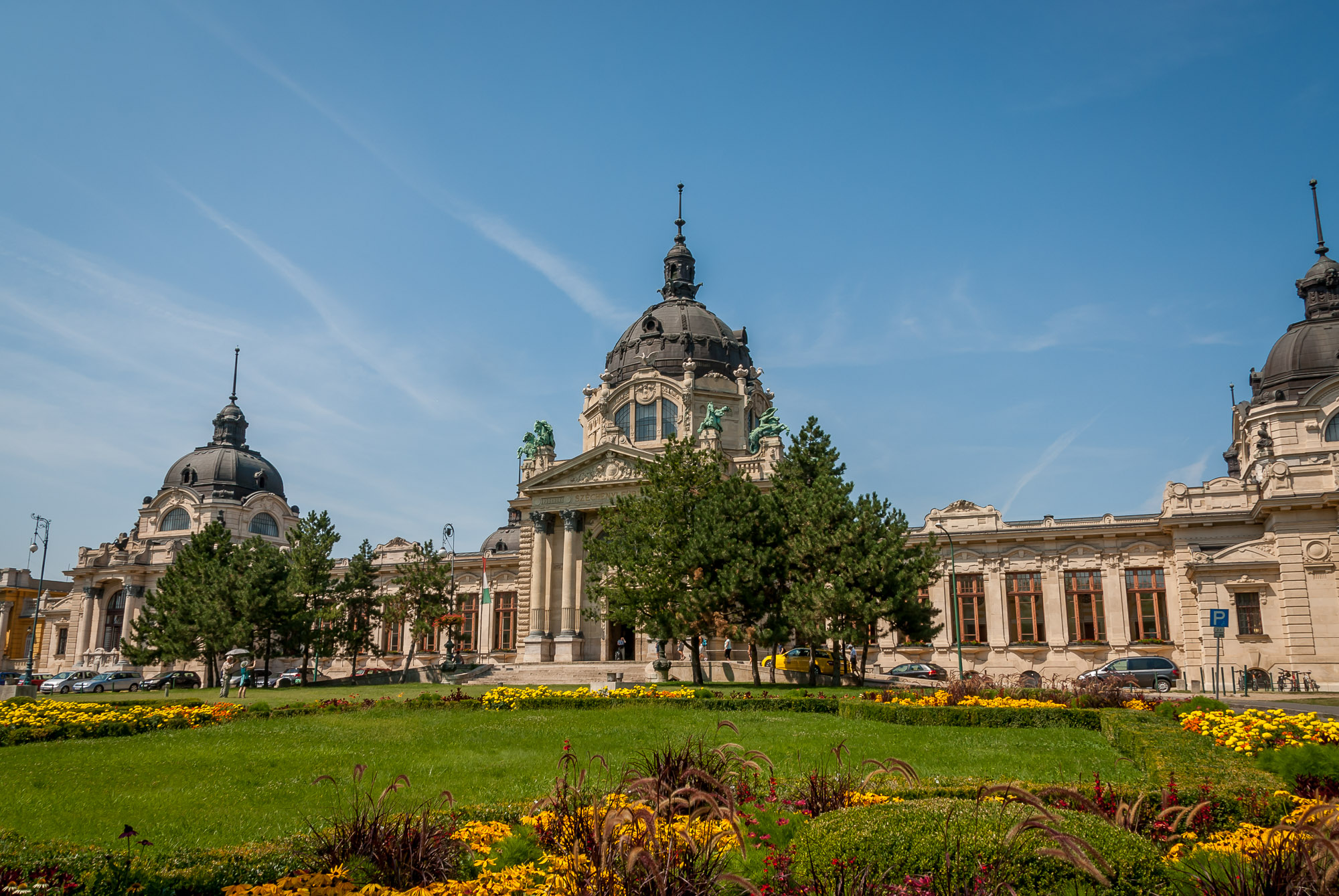 Budapest has natural thermal hot springs running through it so there are bathhouses located all over the city.  It was very hot while we were there so it felt a little weird to climb into a pool of hot water but I bet its a lovely relief in the winter.  Szenchenyi Baths, which we visited, is massive and very popular.  Despite the crowds it was still a relaxing way to spend the afternoon.
Another unique Budapest experience that we couldn't miss was drinking at some ruin pubs.  A ruin pub is basically a bar located in a 'ruin' or a once-abandoned building.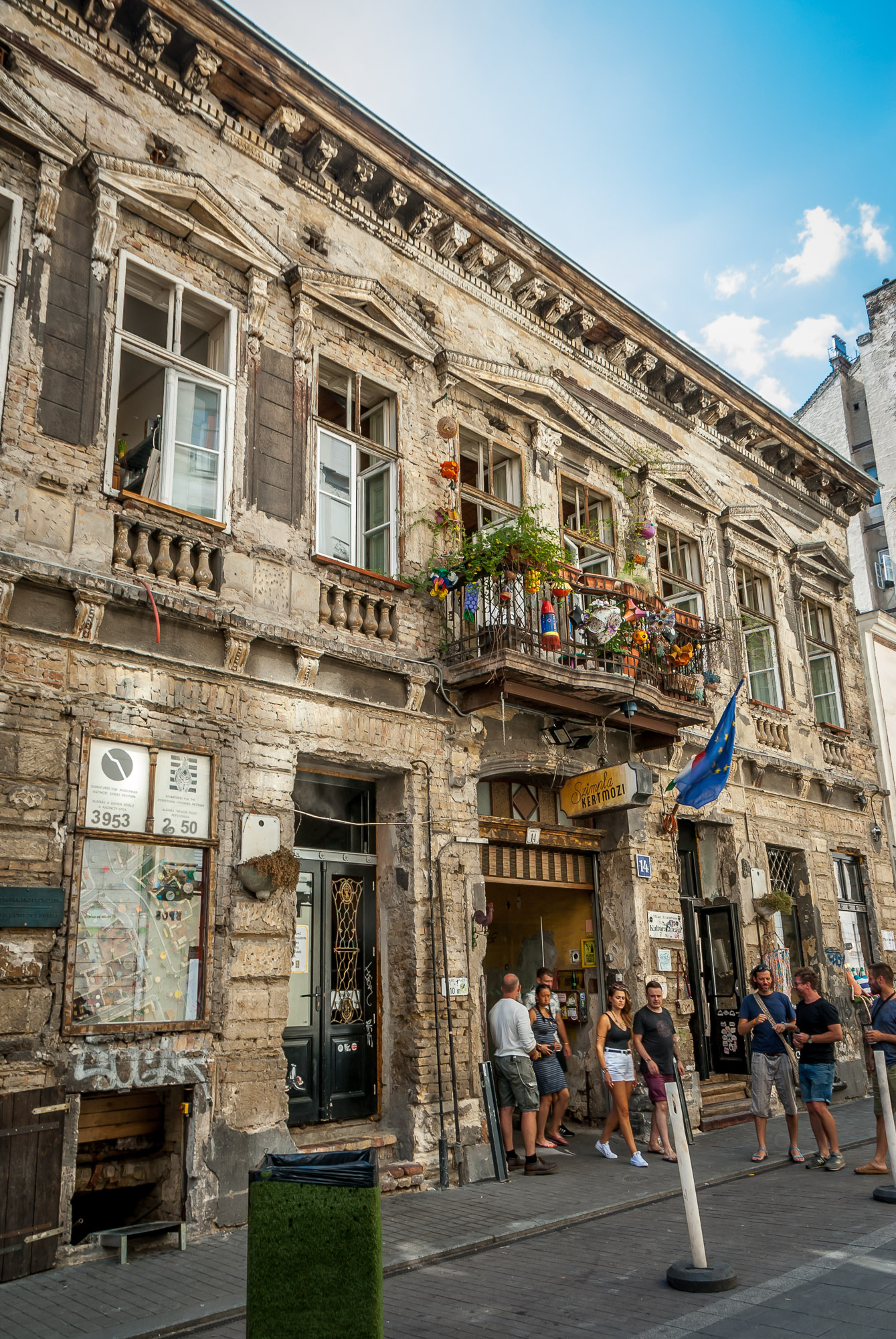 The interiors of the ruin pubs are filled with old mismatched furniture and decorated with random graffiti art and thrift store items.  The most popular ruin bar is Szimpla Kertz, and with good reason.  The pub almost feels like a museum of weird, kitschy consumer items repurposed as art.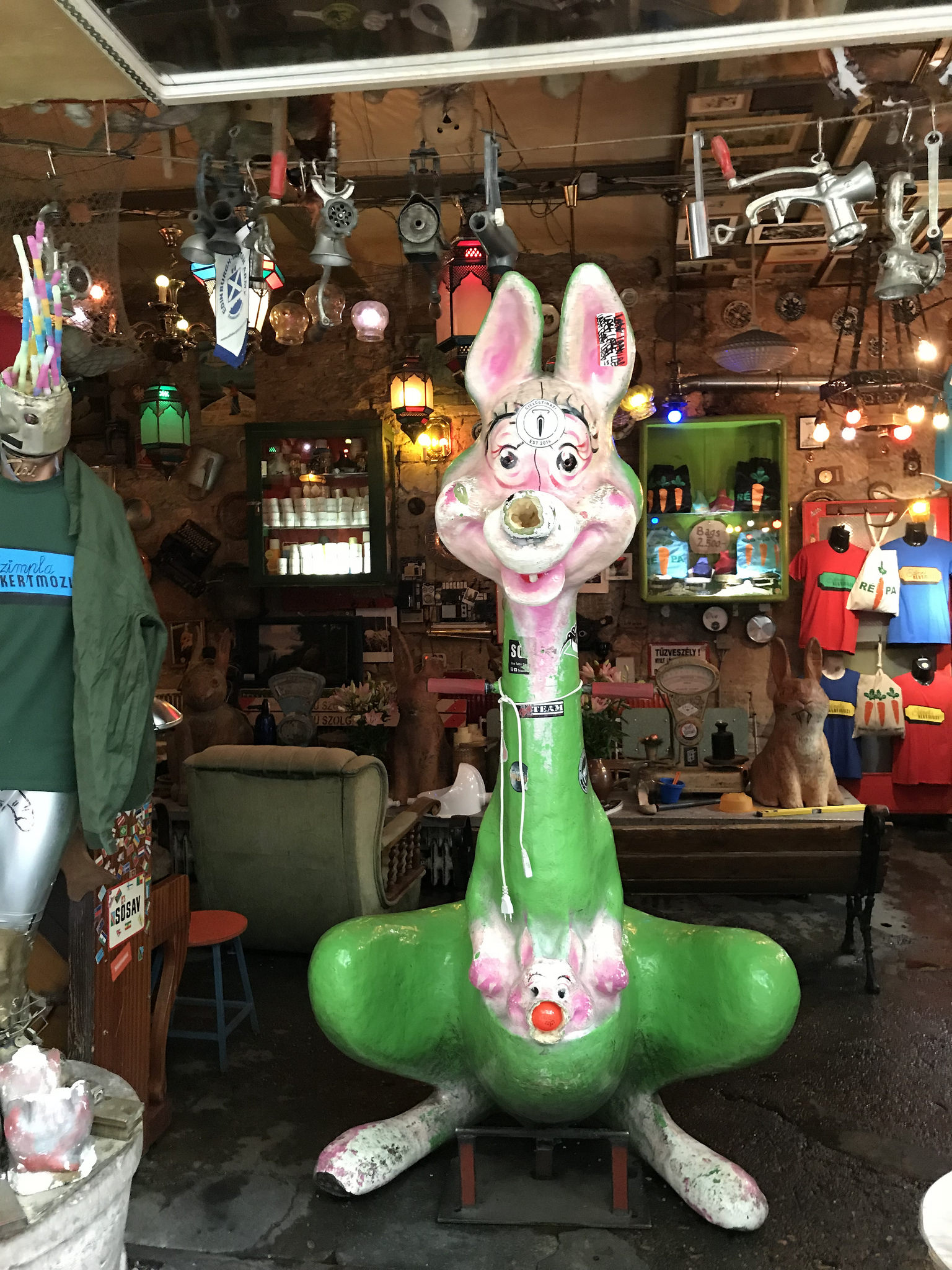 While the ruin pubs used to be a sort of underground scene the word is out. They're now on the must-see list for every Budapest visitor.  I would highly recommend spending some time wandering around Szimpla Kertz but go during the day.  At night there was a line around the block but during the day it was a chilled-out scene with locals and visitors of all ages enjoying a cold drink in the interior patio.
We weren't in Budapest for long enough for me to get a really clear impression of the city but I'd love to visit again.  It had an interesting mix of grand architecture and monumental statues but also a grittier, artsier side.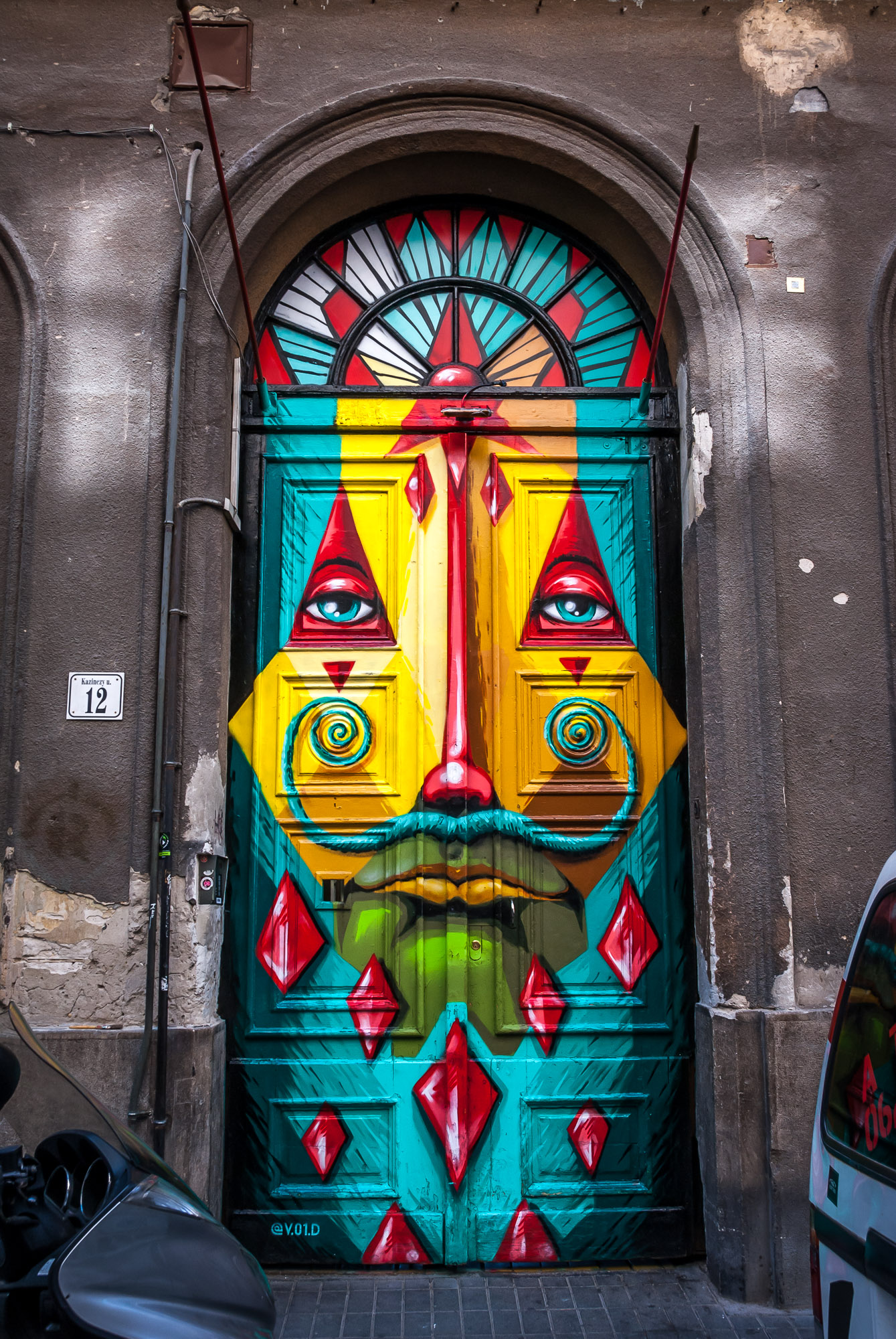 Hungary is one of the few countries where we only visited a single city so we didn't learn a ton about Hungarian history and culture.  We did take a Hungarian food tour where we got to sample some typical dishes, including the beverage with which many Hungarians apparently start their day. Nope, it's not coffee…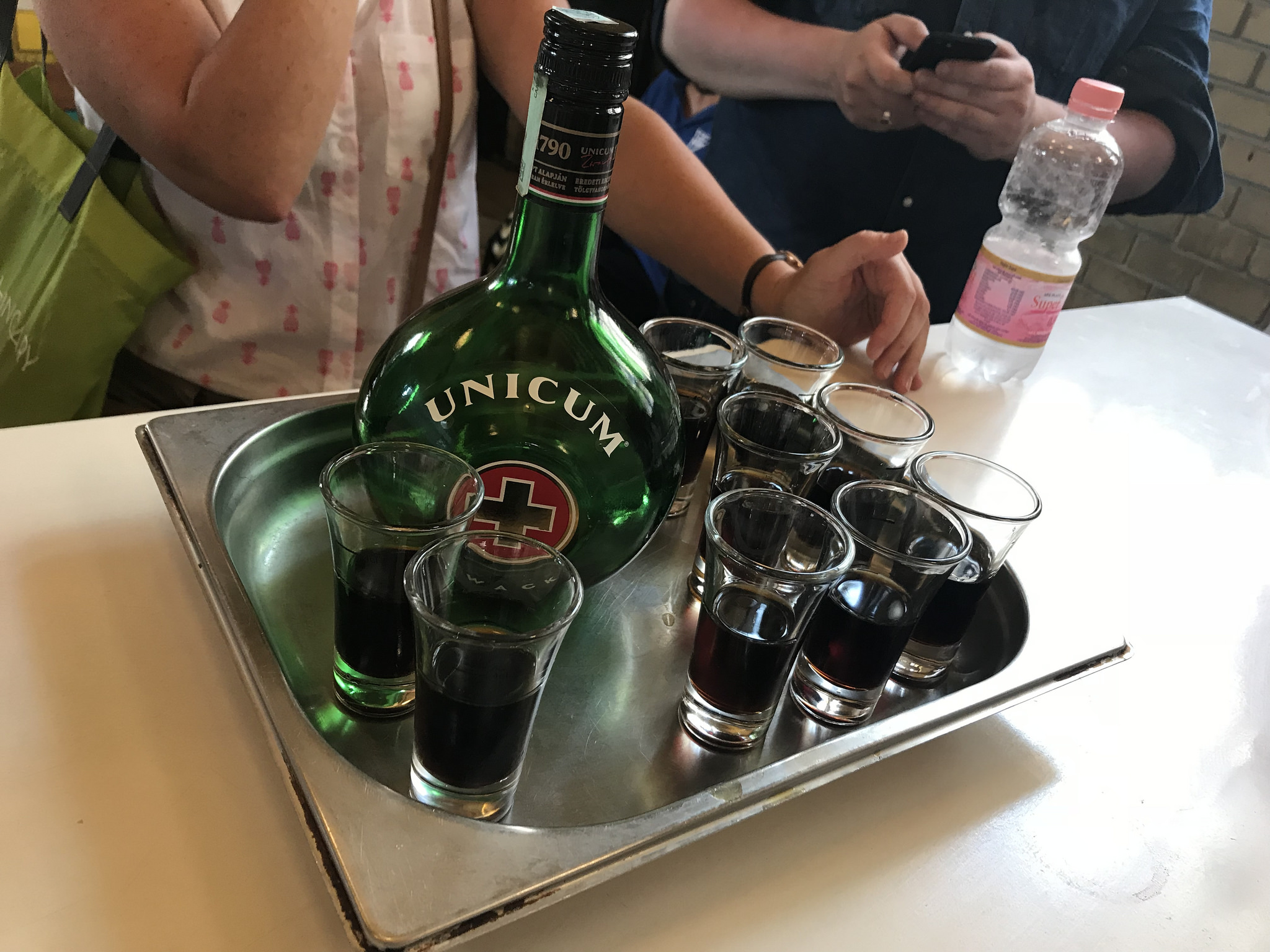 Unicum is a liquor that tastes something like Jagermeister or Fernet Branca.  Not sure it's how I would want to start every morning but it certainly was unique.